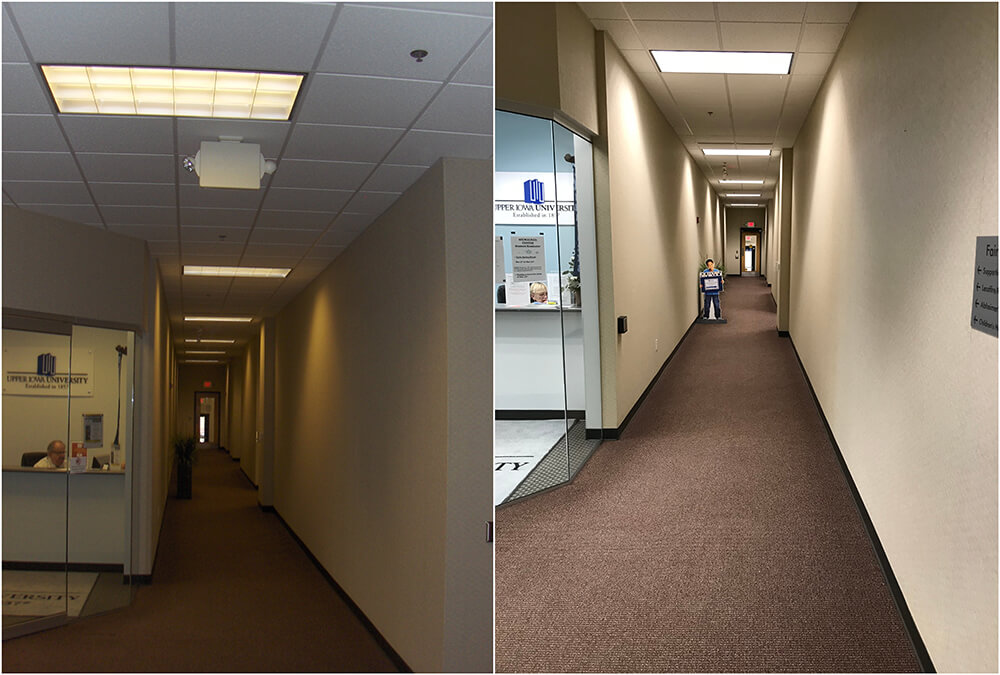 Who Are We?
Energy House is a team of dedicated LED lighting installers based out of Pewaukee, Wisconsin. We have a full inventory of LED fixtures and bulbs to light up any industrial or commercial space. Our primary goal when we walk away from a jobsite is to leave more money in the pocket of business owners. We do this directly through energy savings and reduced maintenance costs, indirectly LED lighting provides a more efficient environment for workers and a more pleasant experience for customers.
With Energy House on the Job You're in Good Hands
Since 2004 we've completed thousands of high-efficiency light installations & retrofit jobs. We hold BPI, BPI QC, and Asbestos O&M certifications. We are also a certified lead abatement company and licensed general contractors with a whole host of lead abatement jobs under our belt.
The real credentials we care about are results, which we believe speak for themselves. Money saved & facilities improved. See our gallery for before and after shots of past jobs, then request our LED lighting upgrade ROI calculator to see how much you could save from a similar installation.
Want to schedule an on-site estimate? Contact us to get it set up.