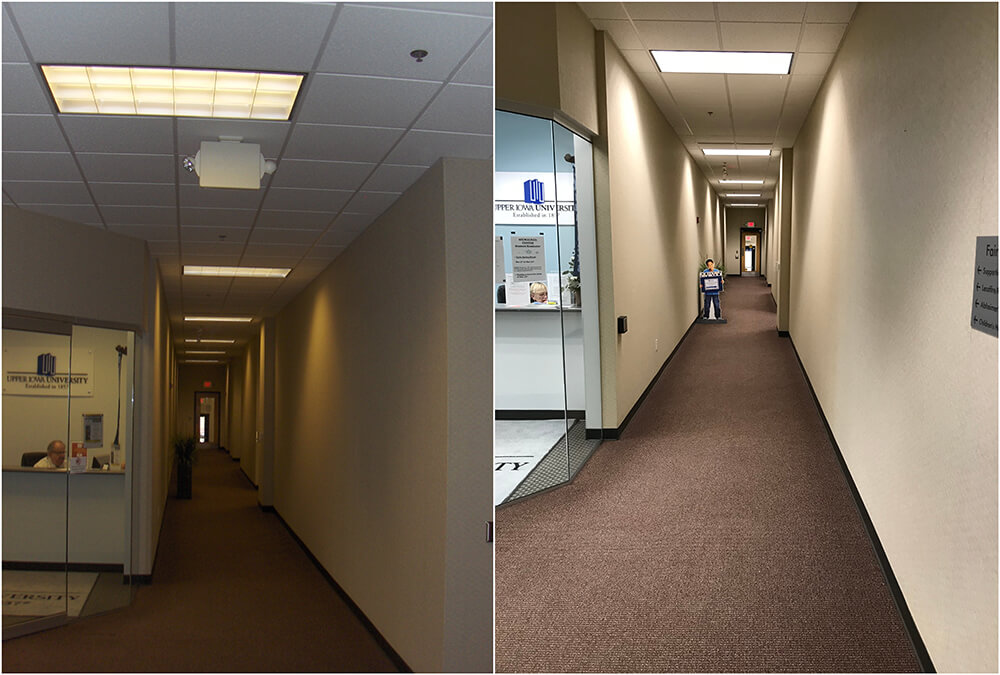 Pewaukee Area LED Lighting Specialists
Energy House is a team of dedicated LED lighting installers, contractors, and retrofitters based out of Pewaukee, Wisconsin. We have a full inventory of LED fixtures and bulbs to light up any industrial or commercial space. Our primary goal when we walk away from a job is to leave more money in the pocket of property owners. We do this through energy savings, reduced maintenance costs, and Wisconsin lighting rebates. Plus, LED lighting provides a more efficient environment for workers and a more pleasant experience for customers. Energy House is your go-to source for LED lighting solutions in the Southeastern Wisconsin area.
Contact us for an on-site estimate
LED Lighting Consultations
Energy House provides LED lighting consultation to help determine the best energy-saving solution for your property and business. We can recommend lighting fixtures and upgrades, go through expected long-term savings, help formulate a LED lighting installation plan, and more. If you're on the fence about upgrading your lighting, reach out to us for more information. Get an LED lighting consultation to ensure you make the best decision for your business and its bottom line.

How it Works Calculate Your Savings
With Energy House on the Job, You're in Good Hands
Since 2004 we've completed thousands of high-efficient light installations & retrofit jobs ranging from commercial retail to industrial, and parking lot lighting. Energy House holds BPI, BPI QC, and Asbestos O&M certifications. We are also a certified lead abatement company and licensed general contractors with a whole host of lead abatement jobs under our belt.
The real credentials we care about are results, which we believe speak for themselves. Money saved & facilities improved. See our gallery for before and after shots of past jobs.
Contact Energy House today for an on-site estimate near Pewaukee or for more information about LED lighting services.