Commercial LED Energy Savings in West Allis, WI
Energy House is a proud supplier of led lighting supplies for the West Allis area. Our commercial clients are able to realize significant cost savings while leaving a smaller footprint. Use our cost-saving calculator to estimate your ROI - your lights will likely pay for themselves! Give us a call today to get a quote and start saving on your energy bills.
The Idea: Your Business Profits from Energy House LEDs
Upgrading to LED lighting puts money back in your wallet. In fact, your new lighting will more than pay for itself! Your profit margins will continue to benefit from cost savings long after Energy House installs your lights.
Connect with an LED lighting consultant for recommendations to get great results and maximum ROI. They will walk you through our indoor and outdoor options for commercial LED lighting upgrades. See how we can lower your monthly electric bill.



See how it works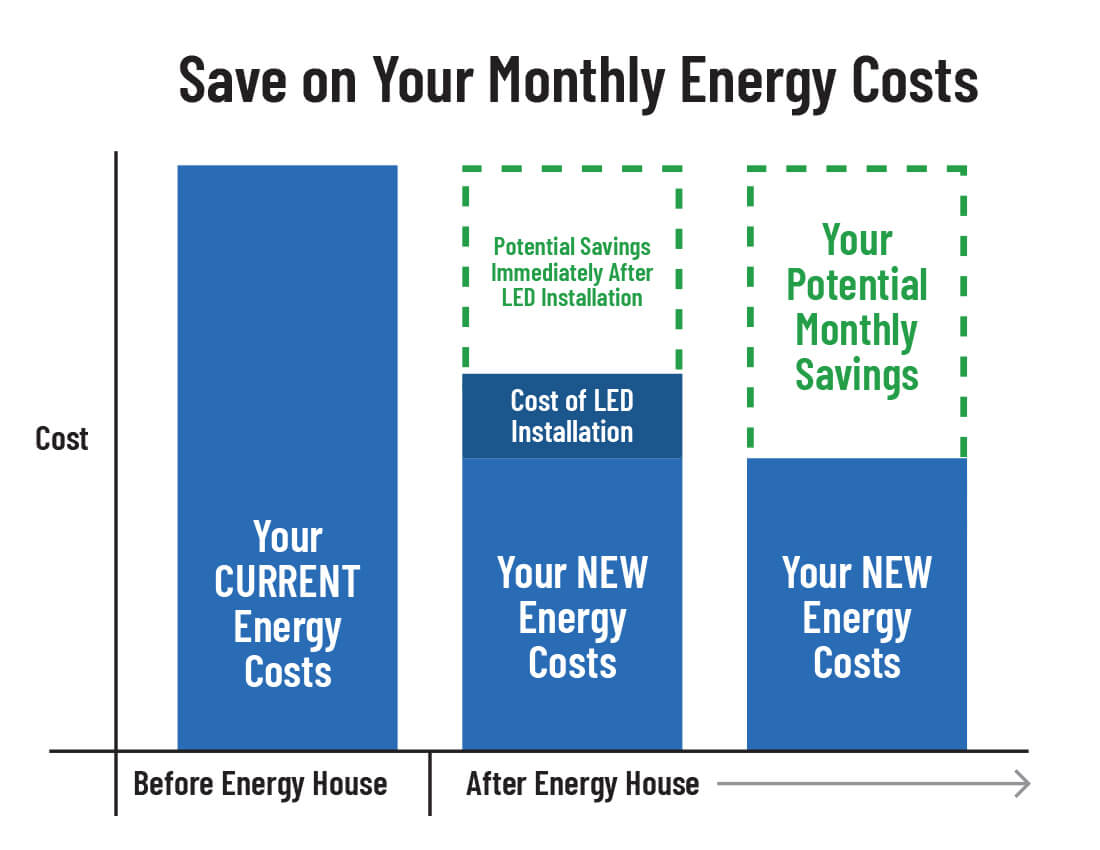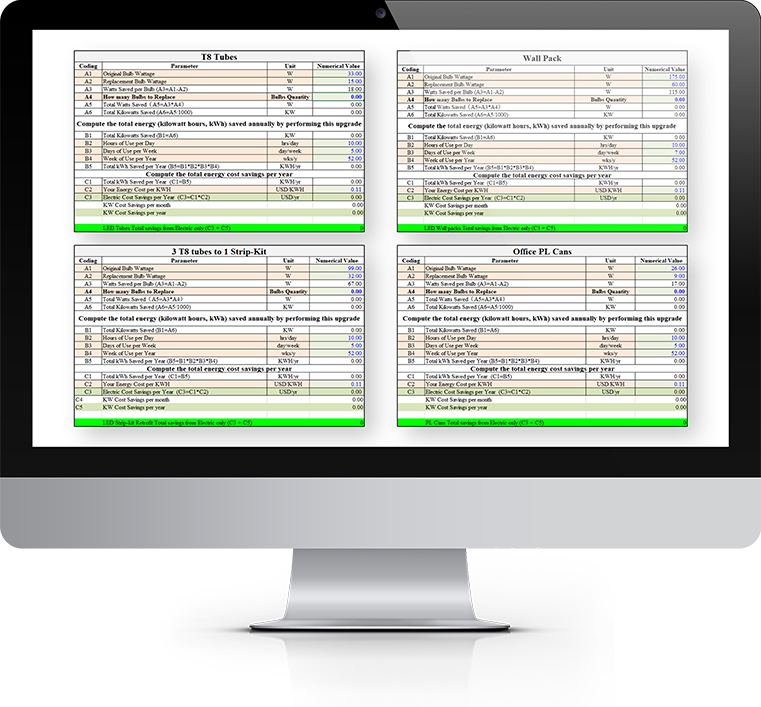 Our Commercial Lighting Energy Savings Calculator
Calculate your ROI with our free LED savings calculator! This tool has been developed by Energy House using years of experience over hundreds of installations. While this tool is only an estimate, we also offer LED lighting consultations for a more exact assessment. Allow our experienced professionals to guide your LED lighting installation.


Benefits of Commercial LED Retrofitting & Installation
Energy House has improved profit margins for all kinds of West Allis organizations, from machine shop lighting installation to parking lot LED retrofitting. Our commercial lighting contractors save industrial and retail firms money throughout Southeastern Wisconsin. Recessed lighting and dimmable LEDs improve looks even further for facilities that need to impress. Whether you want to upgrade your business signs to LED or require Class I Division 1 (C1D1) explosion-proof lighting for hazardous conditions, we offer lighting upgrades for any need. Our list of satisfied customers includes a wide range of organizations, including:
See Energy House LED Lighting in West Allis
Check out our image gallery to see real results from Energy House customers!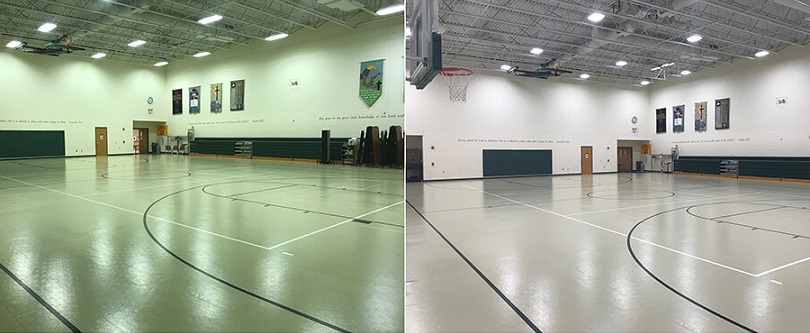 West Allis LED Retrofitting
Retrofitting your business with LED lighting will lower your electric bill and improve the quality of your lighting. The light emitted by LEDs appears closer to natural light than incandescent or CFL lighting, creating a brighter, welcoming atmosphere. At Energy House, we carry interior and exterior LED lighting options for any space. Meaning we can save you money regardless of your need, from LED lighting for schools to retail LED signage. Help us shed light on your West Allis business with our LED lighting solutions today!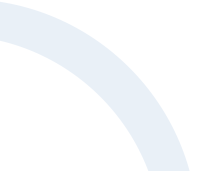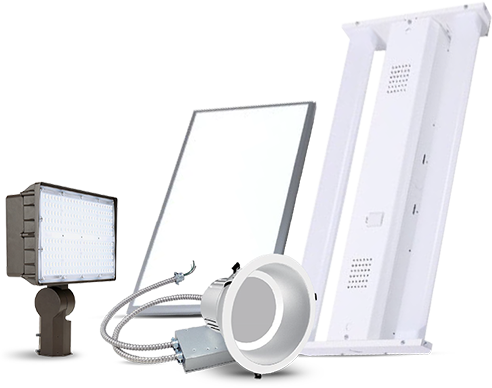 West Allis LED Rebates & Incentives
Wisconsin power companies offer energy rebates and other incentives for facilities looking to upgrade to energy-efficient lighting options. With these incentives, you can expect to increase your initial ROI by around 20%. Maximize your profit by combining energy rebates with your new cost-effective lighting.
LED Lighting Consultations in West Allis
Our experienced team of efficient lighting consultants has over a decade of experience installing a range of lighting fixtures. Still on the fence about LED lighting and the savings it can bring? Get in touch with Energy House's lighting installation contractors to schedule a consult. Our goal is to provide you with the most cost-efficient options for your facility and save you as much money as possible.
Contact Energy House for more information on LED lighting upgrades.
Attic Insulation near West Allis
Reduce your costs even further with attic insulation energy savings for your industrial facility. Poor insulation can lead to runaway climate control costs, and in some cases can cause damage. Energy House offers spray foam attic insulation to lower your Wisconsin heating bills.