Commercial LED Lighting Installation in Madison, WI
Energy House has helped Madison businesses save tens of thousands of dollars by upgrading their old lighting. Modern LED technology is more efficient and cheaper than ever before. Between lower energy costs and manufacturer rebates, our customers have made money from installing LEDs in their facilities. High-efficiency lighting offers immediate cost savings which will only increase over time. Estimate your savings!


How It Works: LED Fixtures From Energy House Make You Money
When it comes to commercial lighting, upgrading to LEDs will generate profits for your business. The savings created by energy-efficient lighting will offset the installation cost and still leave you money in your pocket. Following the installation, the reduced energy costs will significantly decrease the bottom line for your business. To lower your energy bill as much as possible, contact our team of LED lighting consultants. We will recommend the optimal fixture type and configuration to suit your facility and maximize your ROI.



How it Works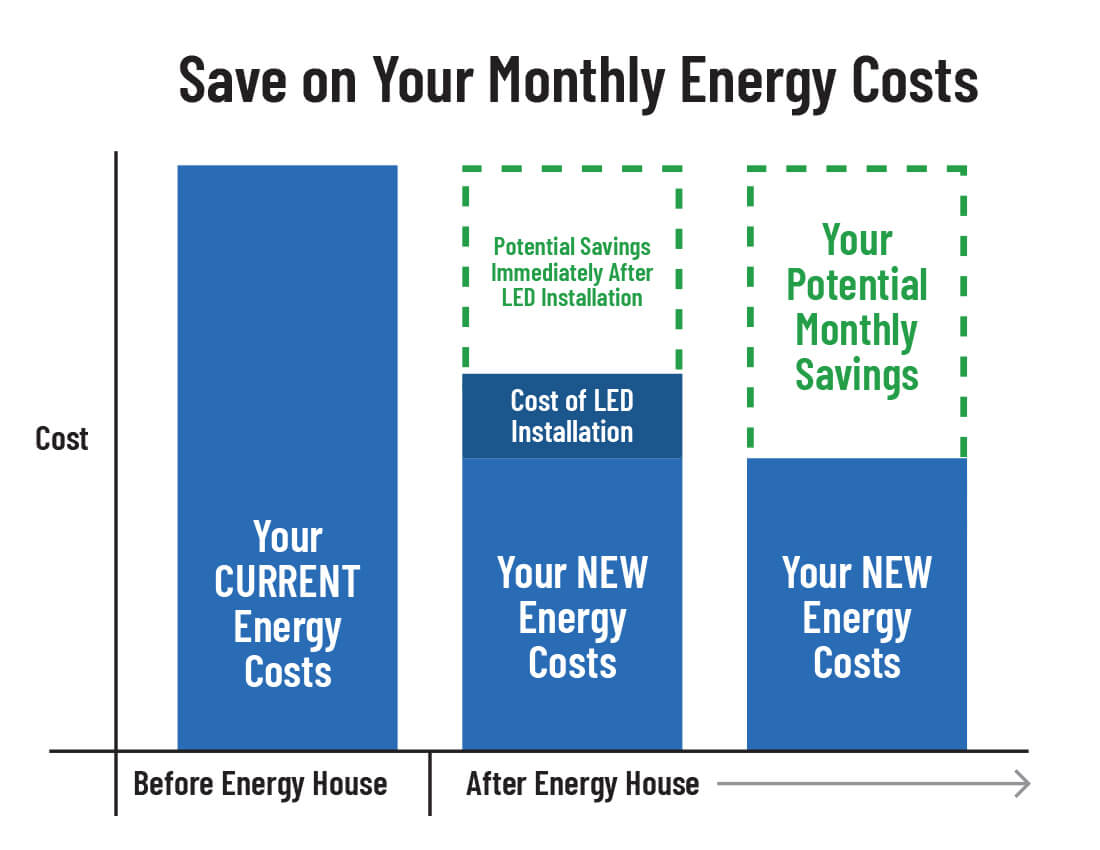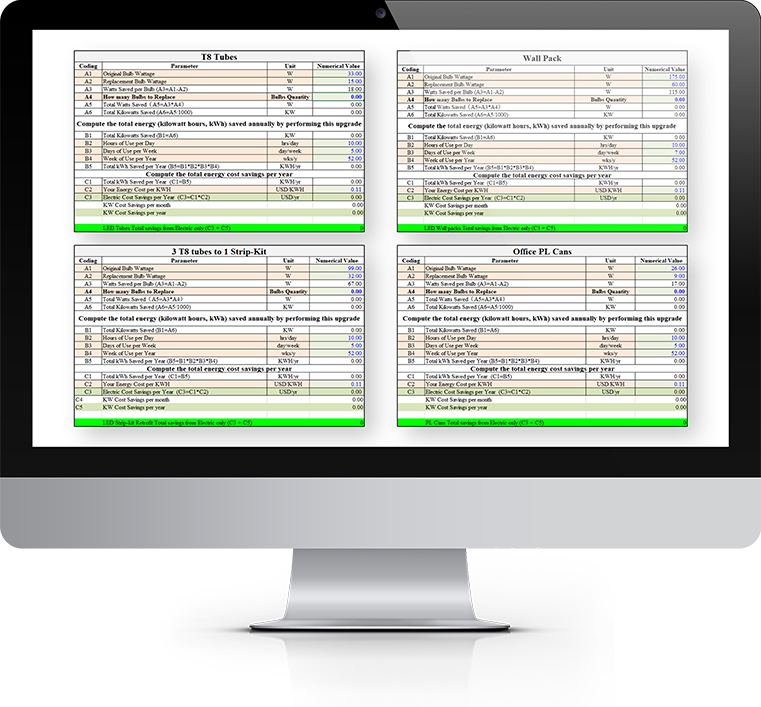 Calculate LED Lighting Savings With Our ROI Calculator
If you are considering replacing your existing lighting with high-efficiency LEDs, use our ROI calculator to see how much you will save. The calculator's data is based on hundreds of commercial lighting installations over a 10+ year span. The needs of every customer are unique and our ROI calculator is intended to provide an estimate of your potential cost savings based on the number of light fixtures you operate currently, their wattage output, how many hours a day they are in operation, and other factors. For an exact cost-savings figure, contact Energy House for an on-site evaluation and/or schedule an LED lighting consultation.


Benefits of Commercial LED Lighting Installation
Energy-efficient lighting will cut your energy costs by as much as 36%. Save money and increase the aesthetic appeal of your space with bright, attractive lighting. Energy House has achieved these results in a variety of commercial buildings and businesses, including:
LED Lighting in Madison, WI: Energy House Gallery
LED lighting installation can save you money, and better your Madison business. Brighten up your business and create an inviting environment for your workers and customers. The only way of seeing the real difference is by seeing a side-by-side comparison.



Lighting Fixture Retrofitting in Madison
Retrofitting your current lighting fixtures will lower your monthly electric bill and create a more welcoming atmosphere for your customers and employees. Energy House carries American-made retrofit kits and fixtures to upgrade interior and exterior can, troffer, and shoebox lights. Light quality is measured using a color rendering index (CRI) scale ranging from 0 (greyscale) - 100 (natural light). Our LED fixtures produce light with a CRI value of 90 or above which increased visibility, reduced eye strain and promotes safe working conditions.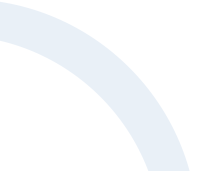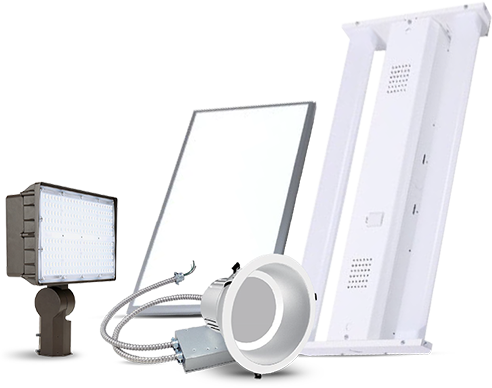 Madison, WI LED Lighting Rebates & Incentives
Wisconsin power companies offer many energy rebates and incentives for those who upgrade their facilities with high-efficiency lighting. Energy rebates can reduce the cost of LED installation even more and increase your return on investment by around 20%. Combining energy rebates with LED lighting will maximize your cost savings.
LED Lighting Consultation
Energy House has been installing and retrofitting high-efficiency lighting in Madison businesses for over a decade. Our team of LED lighting contractors will collaborate with you to develop an installation plan, choose the proper fixtures for your facility, and more. We are a results-driven company that focuses on saving you as much money as possible. If you are unsure if a lighting upgrade is right for your facility, or have any questions, schedule a consultation today.
Contact us for an on-site estimate
Contact Energy House for more information on LED lighting upgrades.
Attic Insulation for Madison Properties
A poorly insulated attic will lead to increased energy consumption. Spray foam and loose-blown insulation will keep the heat inside your building and prevent it from escaping through the roof. Lower your heating bills and keep your building warm by ensuring your attic is properly insulated from Wisconsin winters.