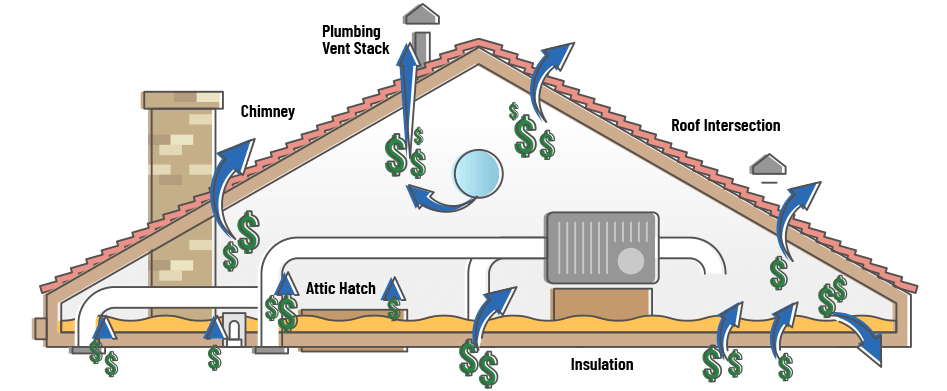 Better Insulation Makes More Efficient and Lean Facilities
Spray foam and loose blown insulation help keep money from radiating out of your roof
Simple upgrades to your facility can result in big long-term savings in energy costs. One of the most common inefficiencies we see, in addition to LED lighting upgrades or retrofits, is improper insulation, which allows money to radiate out of your ceiling. Insulation upgrades can be one of the most cost-effective improvements contractors can make to commercial and industrial facilities, as well as large multi-family units.
Spray Foam Insulation
For insulating basements, industrial facilities & commercial properties, spray foam insulation can bring huge energy cost savings per month. Insulating your building's ceilings and walls with spray foam can provide more than just energy savings. Spray-in insulation can prevent mold and ice dam-causing moisture from entering a building, saving you from wasted time and headaches. Contact us for a consultation on the full ways spray foam insulation can save your facility $$$.
Attic Insulation
Without a well-insulated attic, your multi-family unit could be leaking all of your heat straight outside. That means cold tenants, high heating bills, and potential issues with ice dams forming on your roof. Learn how blown-in attic insulation could save your facility upwards of 15-25% per month in energy costs.
Contact us for an on-site estimate
NOW SERVING SOUTHEASTERN WISCONSIN WITH Attic Insulation
We Offer These Citywide Services
Waukesha attic insulation, West Allis attic insulation, Milwaukee attic insulation, Janesville attic insulation, Kenosha attic insulation, Racine attic insulation, Madison attic insulation, Oshkosh attic insulation, Appleton attic insulation, Green Bay attic insulation, Brookfield attic insulation.
—And Everywhere in Between—
Pewaukee, New Berlin, Muskego, Greenfield, Hartford, West Bend, Middleton, Fitchburg, Stoughton, Jefferson, Fort Atkinson, Whitewater, Mequon, Sheboygan, Fond Du Lac, and Manitowoc.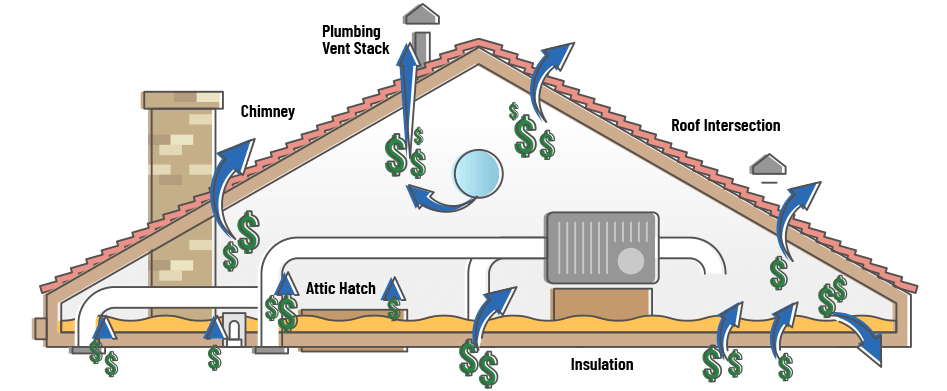 Insulation for WI Commercial & Industrial Properties
In Midwestern states like Wisconsin, an uninsulated attic can lead to substantial energy and money loss. During the winter months, an insulation issue is a significant detriment to the building's climate control. Heated air from the furnace rises to the ceiling. If the attic is not insulated, it will escape, and all the energy costs to heat the air will go to waste. Don't let poor insulation or ineffective lighting diminish your bottom line.
2021 Wisconsin Insulation & Air Sealing Rebates
Why Insulation?
Heat flows from warm to cool spaces. Insulation keeps it where you want it: inside the living space during colder months, and outside when the weather heats up. Your tenants will thank you.
Why air sealing?
Gaps around the soil stack, chimney, open kitchen and bath soffits can make it hard to control the temperature and cause heating and cooling systems to work overtime. Seal air leaks to help your tenants stay comfortable with less concern about monthly energy bills.
Ice Dams
Poor insulation and lack of air sealing cause ice dams. Air seal and insulate your attics to a minimum of an R-38 to help prevent ice dams.
How much can you save?
Focus on Energy cash incentives cover about 30% of the cost. Air sealing and insulation incentive = 6,912 sq. ft. x $0.70 = m $4838
Air sealing and insulation incentive
= 6,912 sq. ft. x $0.70 = m $4838
Effective

R-0 to R-11 =

$0.70

per square foot of attic space
Effective

R-12 to R-19 =

$0.40

per square foot of attic space
Effective

R-20 to R-38 =

$0.25

per square foot of attic space
Contact Energy House to get an attic or spray foam insulation quote.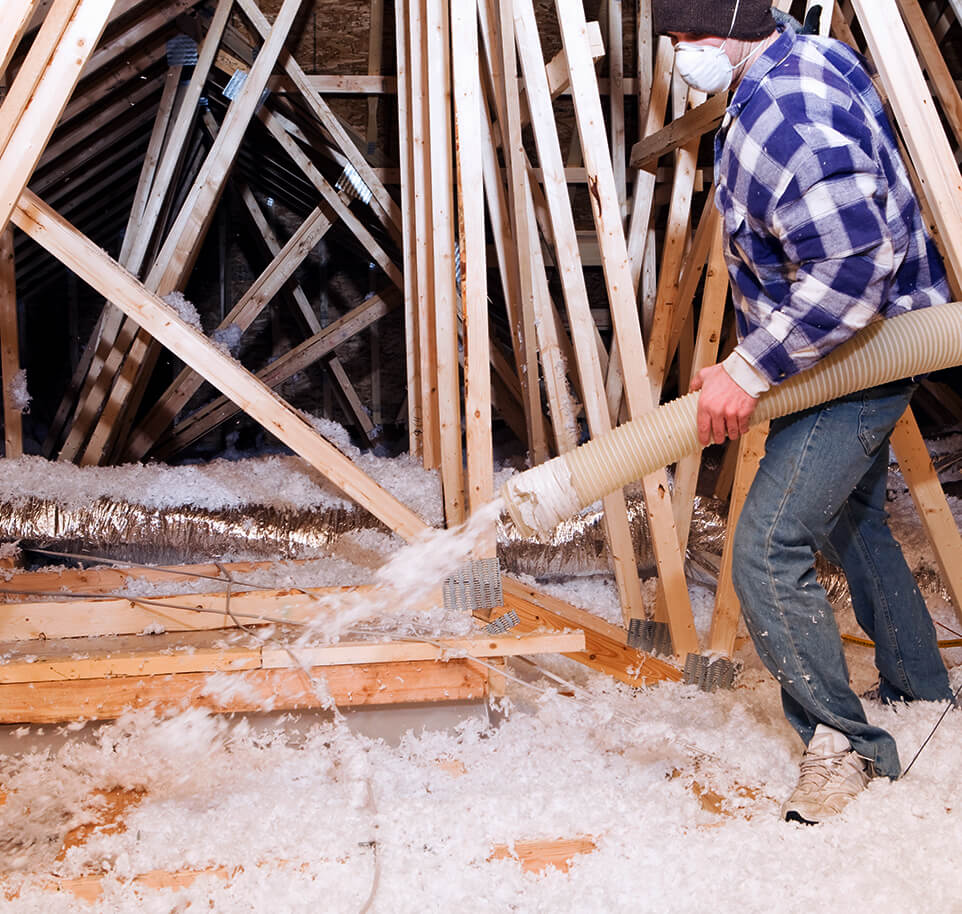 Frequently Asked Questions
Don't see the answer to your question here? Contact us to get more information or schedule an on-site estimate.
Attic insulation is a worthwhile long-term investment since it creates a barrier between outside temperature and your business's interior, making temperature control less costly.
You can expect to save upwards of 15 to 25 percent on monthly energy expenses with blow-in attic insulation.
Air sealing ensures your soil stacks, chimneys, water soffits, and other exterior openings have correct sealing to prevent increased energy expenses from your HVAC systems working harder.
Building Insulation Gallery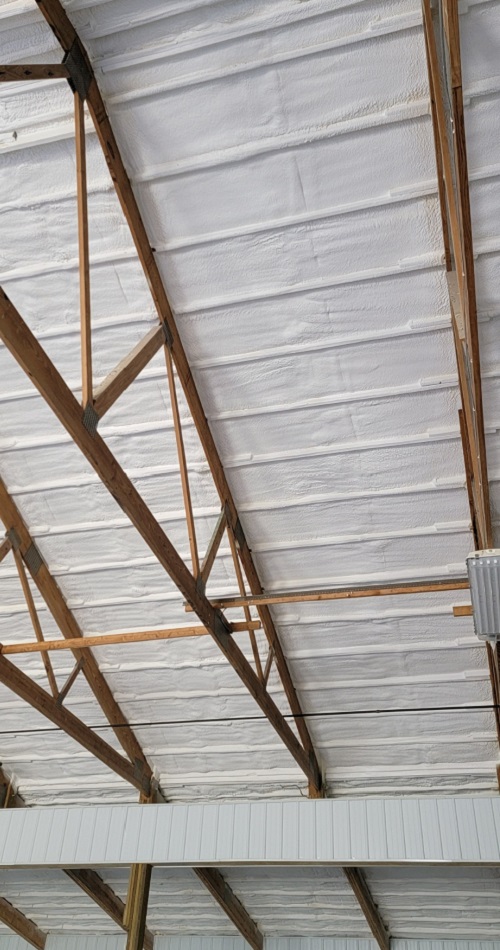 Spray Foam Insulation for Ceilings