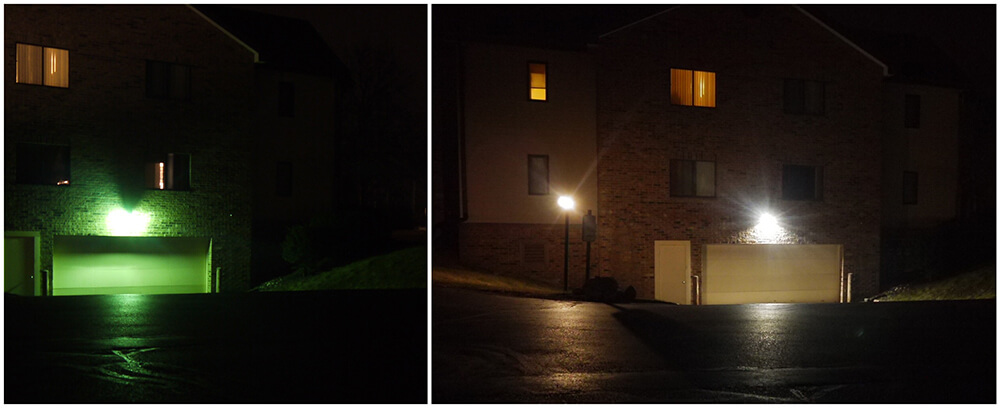 Multifamily Apartment Over Garage Door converted from 100w HID to New 25w LED
LEDs emit a high-quality white light for enhanced visibility and clarity. Energy House offers a variety of LED retrofit kits to upgrade a variety of lighting areas. Use Focus On Energy rebates to help maximize LED installation savings—we assist with the details.
Energy House's LED lighting solutions improve the lighting of your garage door area without the extensive installation expenses. Need to enhance the lighting of your underground parking garage? View our examples of LED options for both outside and underground parking lot lighting.