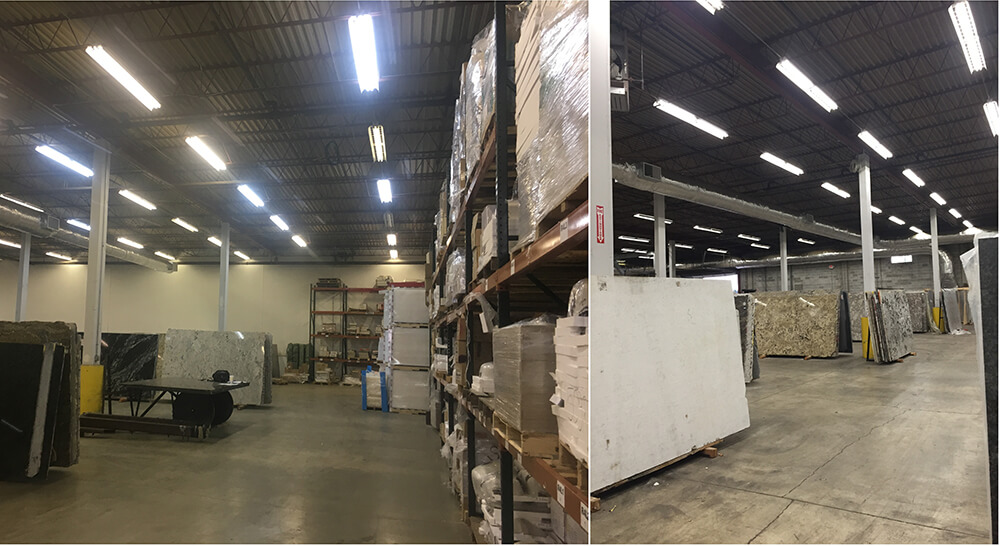 Highbay Linear T8 4 pack Retrofitted with LED tubes
Poorly-lit warehouses can be dangerous and unenjoyable to work in. LED fixtures increase visibility, while their cool, white light reduces eye strain and light-related headaches. If your industrial facility has outdated lighting, LED retrofitting is a cost-effective method to lower your monthly energy bills. Focus On Energy rebates will increase your cost savings over LEDs alone.
Make the switch to better lighting with LED lighting solutions from Energy House.